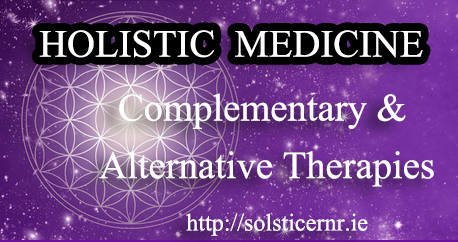 Complementary and Alternative Therapies
What is the Difference between Complementary and Alternative Therapies?
Complementary and Alternative Therapies can be referred to as Holistic Medicine, which is a type of healing that considers the whole person; mind, body, spirit and emotions, to help the person reach optimal health and wellness. If people have imbalances; physical, emotional, or spiritual in their lives, it can have a negative effect on their overall health and create the conditions for illness or disease to occur.
Complementary and Alternative Therapies refer to a wide range of treatments used to treat or prevent illness and promote wellbeing. Some Therapies such as Reflexology are accepted and used by some doctors, consultants and other health care professionals, as it is recognized as a well-established, respected and effective therapy.
There are many other Complementary and Alternative Therapies available out there.
Some examples are: Energy Healing e.g. Bio Energy Healing, Reiki etc., Acupuncture, Massage Therapy, Nutrition, Chiropractic, Craniosacral Therapy, Homeopathy, Meditation, Herbal Medicine, Osteopathy, Cupping, to mention a few..
Both Complementary Alternative Therapies or Medicine uses the same remedies to treat health conditions. So what is the difference between Complementary and Alternative Therapies?
The difference is: Complementary Therapy or Medicine is when the therapy is used together with Conventional Medicine and not as a replacement, while Alternative Therapy or Medicine is when the therapy is used in place of Conventional Medicine. It is up to each individual person and their personal choice whether they choose any therapy as Complementary or Alternative.
For the rest of this article I am now going to use "CAM "for Complementary and Alternative Medicine as together, Complementary and Alternative Medicine have come to be called "CAM" for short.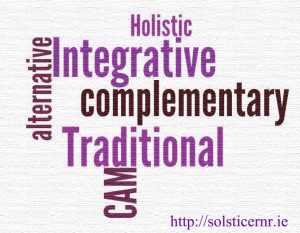 Conventional Medicine is not always effective and a CAM therapy can be really beneficial. As a practicing Holistic Therapist for many years now I have seen firsthand how therapies can really help clients heal both Physically and Emotionally.
I personally have experience in which conventional medicine didn't fully work for me for an injury I had, so I decided to try a CAM treatment to see if it would help me and it did. In my case it was Bio Energy Healing that worked for me, it completely changed my life for the better and I became injury and pain free!. Everyone is different and they prefer different therapies and certain therapies work for them.
I studied Mechanical Engineering in college as I love to know how things work and would always take things apart from a young age. I worked in this area for many years. However, I always had a passion and interest in the Holistic area. So I decided to change my path and become a Professional Holistic Therapist and became qualified in Bio Energy Healing along with all the other Holistic Therapies I practice; Reflexology, Holistic Massage, Indian Head Massage and Nutrition. I really wanted to be able to help people and become the helping hand for them to try and overcome any Physical or Emotional Pain like this Therapy had done for me.
There are some many "Old Wives Tales" out there, like old remedies or cures from long ago that if we think about are still used or talked about today. I received the "Cure" of the sprain many times when I was younger, when I hurt myself playing sport from a wonderful lady who lived close by when I was growing up. It helped me recover so quickly and I was back playing sport in no time. It is amazing how our bodies can heal when it is helped.
My hope for the near future is for doctors and the whole healthcare system, to recommend more of these wonderful Complementary Therapies to their patients as a Complementary Therapy; it doesn't have to be Alternative!
The patients or clients could really benefit so much from the different therapies available, for overall health: Physically, Mentally and Emotionally. They would activate the person's own natural self-healing, to help them not only recover if they have an illness but to manage pain, which can be debilitating for many who suffer with pain or chronic pain and to also help prevent any health issues to occur. As they say "Prevention is better than Cure".
Hope you enjoyed reading this Article.
Thank you, Charlene.