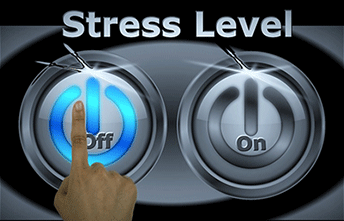 How to Manage Stress
I have talked about "What is Stress" in Part One and "Causes of Stress" in Part Two of this article.
Now I am going to talk about how you can Manage Stress!
Everyone has different stress triggers and tolerances. You cannot eliminate stress completely from your life and again, we do still need a certain amount of it to keep us motivated to get things done etc.
You can however, learn what your different stress triggers are, so you can work out effective coping techniques and learn to avoid situations that tend to cause you stress.
You can learn to change your mindset to be more positive and try to eliminate negative and worrying thoughts, especially about the more trivial day-to-day stuff that can cause stress.
My Tips to Help Manage Stress
Take a Break:
When you are having a busy day or feeling stressed during your day, take a moment to stop what you are doing. Take a big deep breath in, inhaling slowing to fill your belly and then exhale slowly to release your breath.
*Repeat this at least 3 times or more until you feel more calm and relaxed*
This will help you relax, release tension from your body and relax your shoulders.
Manage Your Time:
Try to plan your day as best you can and be mindful of your time. This will help your day run more smoothly. When you are rushing for work, going to an appointment, to pick the kids up from school etc., panicking running late will cause you stress.
Positive Thoughts:
It's hard to be positive all the time but we can learn to change are mindset and try to maintain a positive attitude. Make an effort to replace negative thoughts with positive ones. Think about all the things in your life you have to be grateful for.
Do Something that you Enjoy Each Day:
Doing something you love will help clear your mind and stop you over-thinking. It will also release endorphins into your body (the happy hormones) and will trigger a positive feeling overall.
Exercise Daily:
Go for a walk, do a workout, yoga, go dancing, anything that you enjoy that gets you moving. This will also help release those happy hormones!
Keeping Yourself Grounded Daily:
This will really help you feel stronger in yourself and help protect you from any negative energy you may encounter throughout your day.
Sometimes we are so busy or have so many thoughts running through our mind, that all of our energy is at the top of our body and around our head. To feel strong and centered we need our energy to be balanced around our body and down to our feet, standing rooted to the ground/earth. When it is not we can sometimes get forgetful, clumsy, indecisive etc. as we have too much going on in our head and too much energy here.
Grounding Techniques brings your energy to your feet and helps you feel more centered. Bringing this strong energy down to your feet will ground you, help you stand tall and strong, like a tree routed to the ground.
Doing this daily will make you feel more empowered and ready for the day and also so those daily stresses won't affect you as much.
Here are some different Grounding Techniques that you can do:
1. Standing, imagine you are putting a protective cloak (or anything else you would like to imagine), steeping into it and pulling it up so that it covers all around your body. This will help you feel like you have your own protective bubble around you, you will be able to shield yourself and also help you deflect any negative energy you may encounter.
2. Standing, lift your soles of your feet of the ground, counting 1-10 to stand on your tippy toes, hold and then slowly counting back down from 10-1, bring your feet back down to the ground. This clears your mind and brings the energy from your head to your feet and grounds you.
3. At night before going to bed or in bed, rub some natural cream or oil into your feet. This helps bring your energy down to your feet and grounds you.
4. Standing, close your eyes, take a few deep breaths.
Imagine taking all the energy from the earth, bringing it up through the soles of your feet and all around your body.
Then imagine all the energy from the universe coming in through the top of your head and all down around your body, back down to your feet. You can think of white light surrounding your body doing this.
Meditation:
Is a great way to calm and center both body and mind. Try to do it for a few minutes each day, you could start with 5 minutes and try to build up to 15-30 minutes per day.
Listening to calming music, like meditation music can really help you De-Stress:
Check out my YouTube channel for some nice relaxing music.
Complementary Therapies:
There are many complementary therapies out there that can really help you De-Stress and also have many other benefits that can help you both Physically and Emotionally.
Some therapies available are: Bio Energy Healing, Reflexology, Holistic Massage, Indian Head Massage, Reiki, Emotional Freedom Technique (EFT), Acupuncture, Nutrition, Chiropractic, Craniosacral Therapy, Homeopathy, Meditation, Herbal Medicine, Osteopathy, Cupping and many more…
Clearing your Energy at your Solar Plexus:
Physically the solar plexus are located in the abdominal area and are a network of nerves or ganglia that sit directly behind the stomach. They go out to all parts of the abdominal cavity and have been sometimes called the "abdominal brain".
This is an area in the body that can be very affected by stress.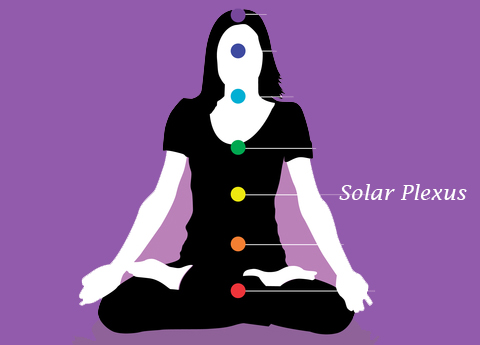 You also have an Energy Center (Chakra) here call the Solar Plexus, also known as your Power Center.
It is located above your belly button and below your breastbone.
This energy center can become unbalanced and a buildup of stress here can also affect your digestive area, make you feel you have low self-esteem, have difficulty making decisions, you may have anger or control issues, a judgmental personality or temper tantrums.
To help balance and clear the energy here, here is something you can do daily to help relieve stress:
*With both your hands, one on top of the other, place them at your solar plexus.
Take a few deep breaths and hold your hands here for around 2 minutes.
Then do anticlockwise circles with one hand around the area to clear the energy here. Do this until you feel more relaxed.
This will help you de-stress, release and balance your energy physically and emotionally.
**You can do this anytime you feel you need too and also at night when you are in bed to release the buildup of the day**.
Hugs:
One of my favorites is receiving or giving a hug. Hugs have been scientifically proven to have many positive effects on the body and they help reduce stress. They help release the happy hormones!
So get a hug from someone or even give someone else a hug!
Sleep:
Not getting enough sleep can really affect you. It can make your day seem harder and you will probably have less patience and no motivation, which may cause you to feel stressed.
So try to get enough sleep. Everyone is different and people can function on less hours sleep than others. If you get a chance when you are tired take a nap, even for 20 minutes.
Try not to drink caffeine late at night, watch T.V late at night in bed, or be connected on your phone etc. Disconnecting from electronic devices before bedtime will help you sleep.
Take those few deep breaths to let go of the day and relax your mind.
Adding these tips into your daily life will help you Manage Stress.
Remember, thinking more Positively and been Grateful for all that you have will also help you.
We all go through times in our life than can be difficult.
Been mindful about how any difficult situation may be affecting you, can help you learn how to manage any stress it is causing you.
You can help yourself by knowing what to do and use any techniques that work for you on how to relieve this stress.
Hope you enjoyed reading this Article.
Thank you,
Charlene.